For the best host(ess) there is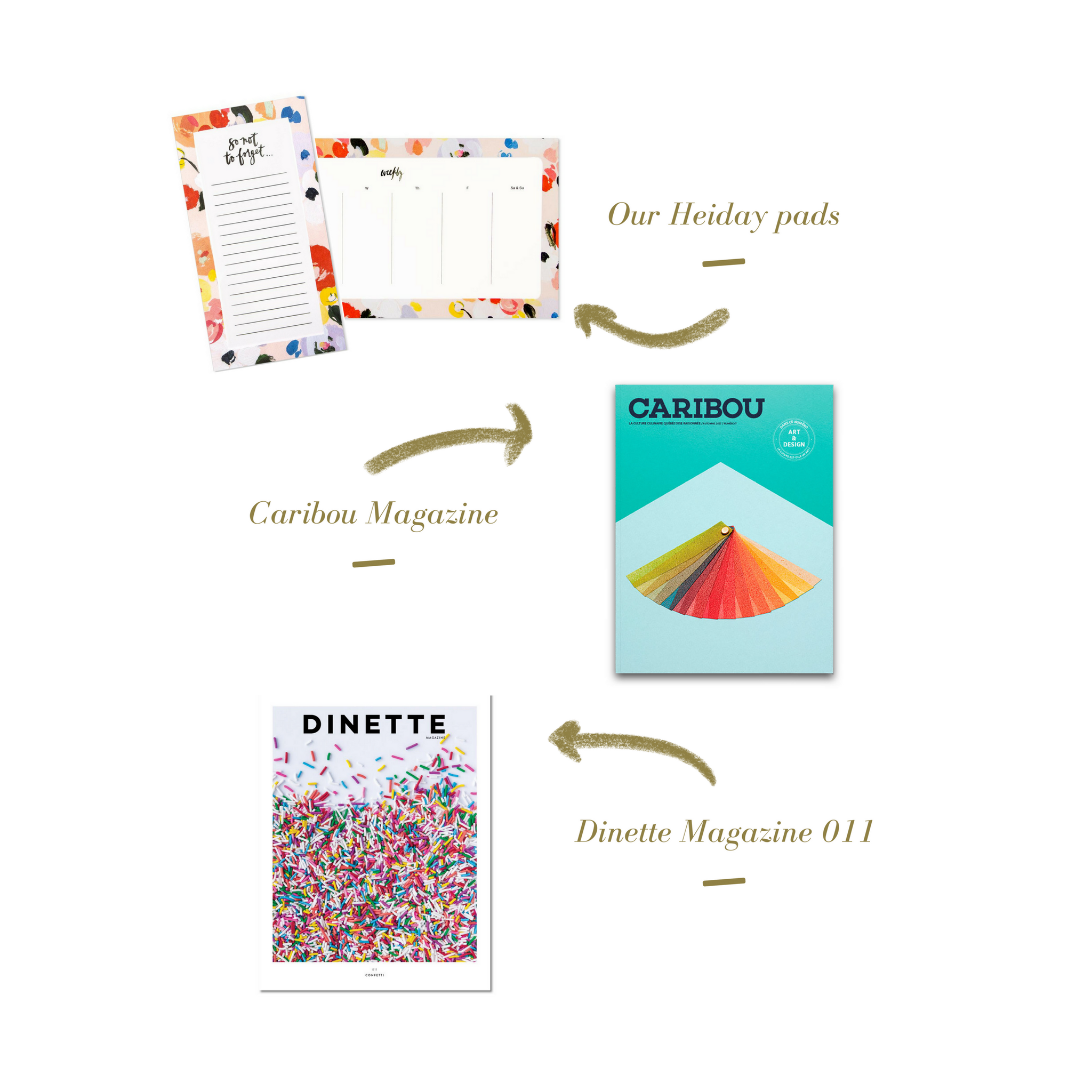 For the best host(ess) there is
Boucle & Papier gift guide: For the best host(ess) there is
Add to cart
Our Heiday - Charlie Forget Not Pad
In addition to be (or look) organized, you'll have the reputation to have good taste!
Add to cart
Charlie Weekly Pad by Our Heiday
Your daily life organisation will never be that stylish!
Add to cart
Dinette Magazine 011 "CONFETTI"
Sur fond de paillettes, confettis, ballons et guirlandes, on propose des recettes qui se partagent bien en gang, dignes de moments dont on se souvient longtemps.
Add to cart
Caribou Magazine
Une incursion dans le monde des créateurs de saveurs, des designers culinaires et des designers de restaurants, un reportage pour démystifier la permaculture, un road trip en Gaspésie sur la route des artisans, des portraits de créateurs d'objets de la ta